Raincoats for Littles -- two sizes available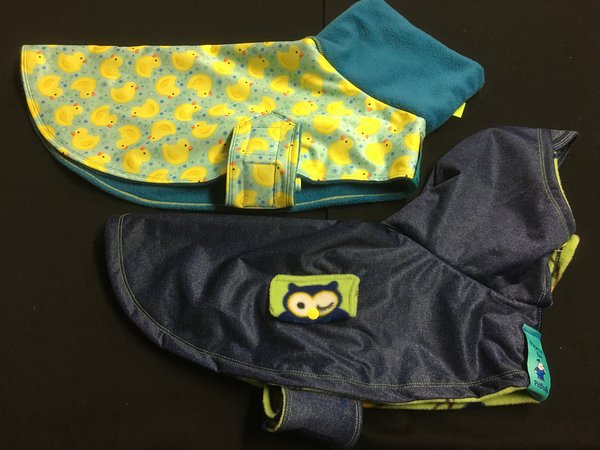 Raincoats for Littles -- two sizes available
Our "NEW" all-season raincoat...
PUL outer layer lined with fleece for added warmth
Small in Denim print with hood and mock "owl" pockets and lining
-- Length = 13" // Neck = 14" // Chest = 18-24"
Medium with Duckie print and fleece cowl neck
-- Length = 16" // Neck = 16" // Chest = 20 - 24"
** both with opening for leash clasp at neck
PUL Fabric is a type of laminated fabric. PUL stands for Polyurethane Laminate. Its waterproof and is breathable, the brand we use is the stuff moms use for the outer layer of cloth diapers. so non-toxic and safe for our two and 4 legged loved ones
Learn more here !!!
Velcro closures (fold back protection for easy laundry care -- "no stick" to everything)
*** PUL care is machine wash cool & hang dry
Reviews
Featured Products